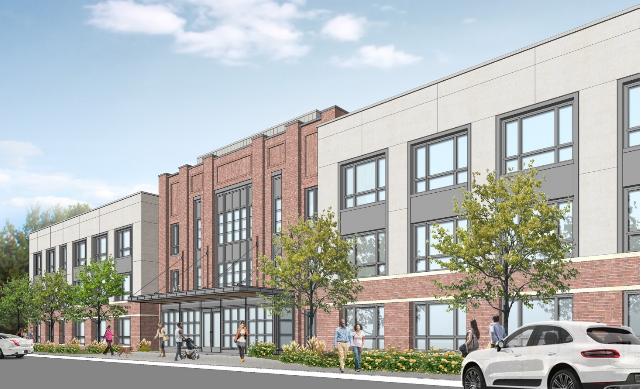 Wilder / Balter Main Street Apartments Peekskill, New York
After construction of the Gateway Townhomes was complete, the owner of a nearby large site that had been vacant since the demise of heavier industrial uses in the middle of the 20th Century saw the value of constructing additional multiple family apartments. The property abutted the City's Youth athletic center and a large public housing project, and was within convenient walking distance of the City's downtown area, the waterfront and the railroad station. NYS Route 9 was also a short distance to the west and many City schools were within walking distance.
While the City of Peekskill had a good complement of assisted housing serving low and moderate-income households and families, and a good number of housing units affordable to a range of households, much of its existing housing stock had aged. New housing being constructed in the City and that had been constructed since 2000 was either geared to homeownership, to artists or to households with substantial incomes.
Peekskill prides itself on being an inclusive City. Mr. Lynch asserted that new affordably-priced rental apartments in a good location would serve to provide another option to low- and moderate-income households in the City. The project also offered a possible option of setting aside some apartments for targeted groups within the City such as volunteer firefighters (on which the City relies heavily, an anomaly in today's world) and municipal and school district employees.
Mr. Lynch worked closely with the Developer and Westchester County to expedite review and approval of the Project by the City's Common Council and Planning Commission.