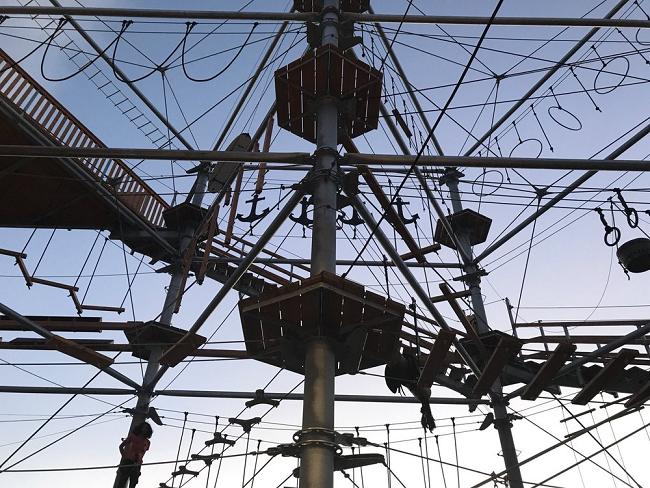 Spins Hudson Amusement Center & Factoria Event Space and Restaurants Peekskill, New York
When the Kraft / Standard Brands facility Peekskill was well-known for closed in 1980 (Fleischmann's products) one of the buildings that remained was turned into a restaurant and catering facility known as Crystal Bay. Crystal Bay sat at a scenic location along the Hudson River at Lent's Cove. A marina was also located along the property. Like the marina Crystal Bay had become dated and needed an infusion of investment and a new reason to bring people to the property, other than simply the prospect of a nice meal in a scenic location, or a business breakfast or luncheon.
A mixed development including entertainment, food and drink, amusements and adventure type uses was proposed by a mix of investors including local business people. Such developments are historically new and hence are not often reviewed by land use approval boards. Mr. Lynch provided assistance to the City Planning Department that avoided the need for either new zoning text or variances to be considered for either the uses or equipment proposed or for the number of parking spaces. This allowed for an expedited review of the site plan application allowing temporary use of the site in its first year and issuance of permits in the interim allowing for rehabilitation to proceed in a timely manner. Mr. Lynch also provided guidance to the Applicant that allowed the option of avoiding new permits for rehabilitation to the marina.