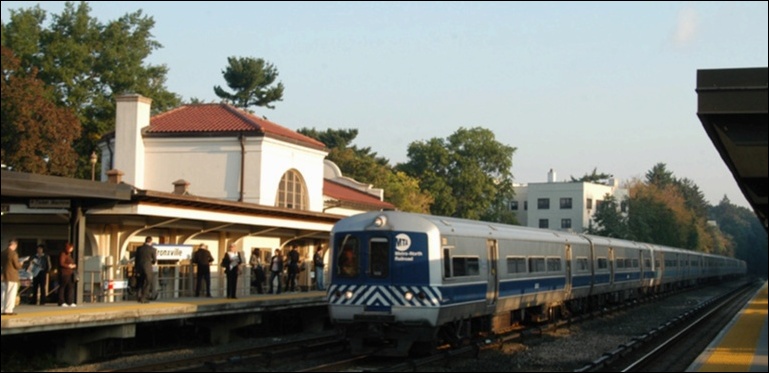 Metro North's Third Track Program Bronxville, New York
Metro North's Harlem line south of North White Plains operates with headways similar to the NYC subway system. Until recently the entire line was served by just two tracks. In the 1990's with growing ridership from northern suburban areas and a large increase in reverse commuting from the City, Metro North realized that a third track would be needed.
The Village of Bronxville was rightly concerned about adverse effects of the project primarily during construction, but also from increased express train service through the Village. Homes in the Village lie immediately adjacent to the railroad's right-of-way so noise was a major concern, as was the effect on property values. Even more pressing was the railroad's need to divert traffic under the railroad which is raised at Pondfield Road, the Village's main artery. East-west crossings of the railroad are in very short supply in the Bronxville-Tuckahoe area of lower Westchester. Businesses that depend on uninterrupted delivery and customer traffic were understandably concerned. With construction projected to last for several seasons concerns about permanent changes to customer traffic patterns were also voiced. Mr. Lynch was asked by the Village Planner to prepare and present testimony for the Village to Metro North. He met with Village officials, visited Village residents and businesses, and also appeared on a Village community access program to discuss his findings.